Reviews for Oak Bay Family Chiropractic Centre
What Our SW Calgary Patients Say

At Oak Bay Family Chiropractic Centre we love when patients share with us their feedback and comments after chiropractic care. Please read our patient testimonials below to see what other people have achieved through their tailored treatment plans with us. Share your stories too! Click here to send us your feedback so that we can help to spread the word about the benefits of natural Oak Bay Family Chiropractic Centre care. For more information or to schedule an appointment call or email us today.
Highly Recommended!
I would highly recommend Dr. Brad. I have been seeing him for nearly a year after seeing several other care givers.. Non have helped me like Dr. Brad has! He is so knowledgeable in all areas and he actually listens and cares about his patients. Plus the office staff are amazing too! -Marilyn H.

Simply Awesome
Dr Brad is awesome. He's very knowledgeable and really cares for his clients. My husband, Mom, and I have been seeing him for 5+ years and he has helped all of us greatly. I would recommend OAKBAY Family Chiropractic to anyone I know or even meet on the street. Already a lot of my friends have been seeing dr Brad for a long time and all of them are so happy with his services. The front desk is also amazing, very friendly and welcoming. When I need help they try to fit me in right away and they don't push, so you come when you need to and I like that. -Salwa S.

Great Experience All Around!
I would score everything higher as I was very impressed from the moment I walked in the door. Dr Pritchard was very informative and helpful. Above all I loved the fact that he took time to listen. The receptionists were very friendly and efficient. I have been back at least 3 times since the 1st visit and this high standard of treatment and care was evident in each visit. Thankful to have such a caring place to go to.
Two thumbs up! - Muriel M.

Totally Recommend!
I would recommend Dr. Brad to everyone. He is very knowledgeable and caring. No matter what your health needs are you would benefit from seeing Dr. Brad - Marilyn H.

Very Knowledgeable!
Dr Pritchard is a very knowledgeable Dr. I will recommend him to anyone needing chiropractic services. He is very helpful, and caring as well. - Deanna C.

Glad That My Friends Recommended Dr Pritchard
I am so glad that my friends recommended Dr B Pritchard to me. Within a few visits, I have been able to move my frozen shoulder and have relieved the constant pain that I was having. I would recommend it if anyone asks me. Thank you. - Rita H.

Highly Recommend
I'm so glad I started seeing Dr. Pritchard. He is a very kind, caring, personable and very knowledgeable doctor whose main concern is his patients and he has helped improve my back problems so much. The office staff are very friendly, accommodating and welcoming. I would highly recommend anyone to go to Oak Bay Chiropractic Clinic. - Lynn S.

I Kept Putting It Off
I want to pass on a huge "thank you" for my last adjustment. I didn't realize just how bent I was. I really should have come in before Xmas, but you know how busy it gets. So I kept putting it off. But after Wednesday's wonderful adjustment, I felt like going for a run yesterday (read: 47-year old jog). It was wonderful. It was my first run in weeks. I didn't run when it was cold, and then the Xmas goodies settled in, and it just seemed too hard to run. But the reality was my back was too sore to run. Because I was all bent over, it seemed like I was running head first into the wind. After my adjustment, I was upright and posture was good for running. - Kathy F.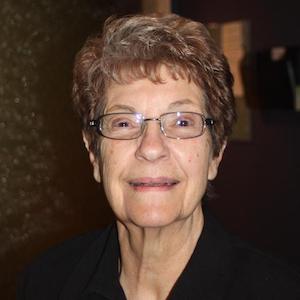 God Bless You!
My name is Diamond. I am 78 years old and about 3 years ago I started having tremors on my left hand and then the right hand also. My physician sent me to a neurologist and he said to me that my brain doesn't give the right commands to my hands and that it would be wise to see a Chiropractor or a Physiotherapist, not to be cured but to prevent further damage. My daughter recommended Dr. Brad. My first visit with him was June 14, 2010. He put me on a 6 week treatment, 3 times a week. By the third week I noticed a lot of improvement in my tremors. I notice that when I was holding my Bible at Church I wasn't shaking that much, and yesterday Aug 14, 2010 I am proud to say that I clipped my fingernails by myself after three years. Thank you Dr. Brad, God bless you. - Diamond

As Good As New!
Dr. Pritchard and his staff here are nothing short of AMAZING!!! They create such a warm and welcoming environment for anyone who walks or limps or crawls or is carried through their doors. I had bad lower back pain and after my first visit I was immediately feeling better and after a follow up, I was as good as new!! I come from the NW to go here because they are WORTH IT and most importantly, as a patient there, you know they feel the same about you. Thanks Dr. Pritchard and staff for everything you did in helping me get better. - Matt Chapek

Dr. Brad saved my life!
Dr. Brad saved my life! Through excellent chiropractic care he kept me physically active. Then with an innovative application of neuropathy treatment, he restored my failing body to good health. Thanks to him, at 68 years of age I am back riding my beloved horses! - Virginia S.

Some just have "The Touch"!
This small space is not nearly enough room to talk about my long history with my neck and back. I have seen so many different chiropractors and different school of chiropractic some good some not so good. I think that some just have "The Touch" they just can feel the body and know what is needed. Brad is #1. - Stevie M.

Dr. Brad is the expert!
Over my 45 year working career and playing golf for about 38 years, I did develop worn discs in my back. I was 23 years when first treated by chiropractic. That was in 1968. For the last 12 years and ongoing Dr. Brad has kept the pain away. Since retiring, yard work in the summer and doing lots of sidewalks in the winter is a breeze. Dr. Brad is the expert. I'm 71 years young. - Frank V.

Dr. Brad always "sets us straight"!
Our family has been coming to see Dr. Brad for years. Not only does he "set us straight" and make sure we are in tip-top shape, but, both he and his friendly staff help us feel welcome every time we're in. It is always such a pleasure to come in for an adjustment and a visit. Thank you Oak Bay Family Chiropractic! - The G's
Make your own success story! Give Oak Bay Family Chiropractic Centre a call to get started. CONTACT US TODAY »