Fees and Care Plans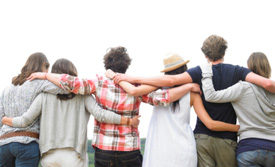 We Focus on Helping You
Oak Bay Family Chiropractic Centre believes in the value of wellness care for you and your family and have maintained a pricing structure that allows care for all budgets.
New Patient Exam $80.00
Adjustments $50.00
Re-Exams for extended lapses in treatment $50.00
Functional Neurology Exam $80.00
Orthotics Scan $10.00
Orthotics starting at $375.00
Care Plan Packages
Care Plan – Road Map to Health
Care Plans will begin with a re-exam for current patients or a New Patient Exam if we are meeting for the first time.
Care Plans are billed out at $50.00/adjustment, but then given a 10% discount if purchased as a package; where by the adjustment fee comes back down to $45.00
Care Plans include scheduled re-exams at no extra charge, throughout your protocol.
Care Plans are specifically individualized to each client; therefore, the number of recommended appointments will vary as per your "Individual Road Map to Health" provided to you at your initial exam.
Maintenance Package
Maintenance packages are offered to our patients upon completion of the Road Map to Health or to existing patient. These are prepaid packages of 10 visits with one free adjustment (11 visits for the price of 10).
We accept auto accident insurance. If you have extended benefits from your place of employment, we will be happy to supply you with receipts of payments to submit. If you have any questions, please don't hesitate to call us.
Our focus at Oak Bay Family Chiropractic Centre is to actively help you and your family in taking responsibility for your health, wellness, and disease management. We assist and guide you to take the time to care for the important people in your world: you and your family.
As the old saying goes, if you don't have your health, you don't have anything. Get in touch with us to learn about our Care Plans and your Road Map to Health.