Interactive Metronome® in SW Calgary
A Revolutionary Technique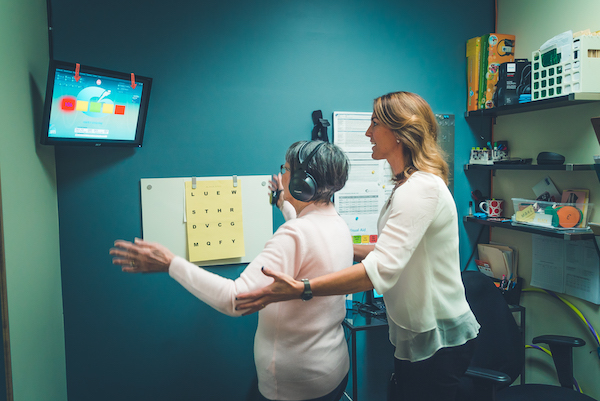 Imagine a clock opened so that you can see all the gears, rotating in unison. Your brain is just like a clock – an incredible machine that controls every function of your body, using precise timing and necessary for everything we do.
The Interactive Metronome (IM) is a treatment program backed by research that improves timing through practice and exercise. With better timing, you can see your coordination, focus, planning and processing speeds improve.
Whether you were born with developmental difficulties, suffer from a neurological injury or are battling a degenerative condition, IM may be the key to enhancing your brain function.
Identifying Problem Areas in the Brain
IM is an assessment and treatment tool for adults and children alike. It may be helpful for people experiencing issues with:
Attention
Coordination
Control of impulsivity/aggression
Language process
Reading and math fluency
Though not a cure, IM can help people with Parkinson's, brain injury, ADHD, dyslexia, stroke, balance disorders and more through their daily tasks. It provides an objective method to measure deficits and track your improvement as we progress in your treatment.
Call us to learn more about SW Calgary Interactive metronome at Oak Bay Family Chiropractic Centre.
---
Interactive Metronome SW Calgary AB | (403) 251-0002